Google Assistant is a voice assistant that helps you perform certain tasks using just your voice. It's no doubt one of the best Wear OS apps, and by default, is preloaded on Galaxy Watch 5. However, for some users, Google Assistant is not showing on the Galaxy Watch 5, and in other cases, it's not working. This post will show you a 100% working method to get Google Assistant on your Galaxy Watch 5 and Galaxy Watch 4.
Google had late last year announced that Google Assistant for Galaxy Watch 4 will be available officially in 10 countries. As a result, users in some countries might not see Google Assistant on their Galaxy Watch even when it's available on their phones. Don't worry, this post will show you how to get Google Assistant if it's not available in your country.
How to Get Google Assistant on Galaxy Watch 4 and 5
Before we proceed, I'll like to advise you not to bother downloading the Google Assistant .apk file and remotely installing it on the watch. While I was looking for a solution, I bumped into an article that suggested remotely installing Google Assistant on the Galaxy Watch via ADB debugging, but I can authoritatively tell you that it's a total waste of time. It won't work because the app isn't optimized to work on the watch.
Also, if you try searching for Google Assistant using the search bar in the Playstore app, you will notice the app isn't available on the store.
So how do you get the app? If Google Assistant isn't showing on your Galaxy Watch 4 or 5, the only way to get the app is to update the Playstore app on the watch. After the app has been updated successfully, Google Assistant will be available in the My App section of Google Playstore.
Google Assistant Not Showing – How to Get It
Step 1:

First, connect your phone to a Wi-Fi network. Then, on the watch, swipe down from the homescreen and toggle on WiFi. Your Galaxy Watch will automatically connect to any wifi network your phone is connected to.

Step 2:

Next, open the Playstore app on your Galaxy Watch 4 or 5, scroll down to the settings section, and tap on it.

Step 2:

Scroll down and tap on About, then tap on Update Playstore. Depending on the speed of your internet connectivity, it might take a while to update Playstore. Once Playstore has been successfully updated, you will find Google Assistant in the My Apps or Managed Apps section.

Step 3: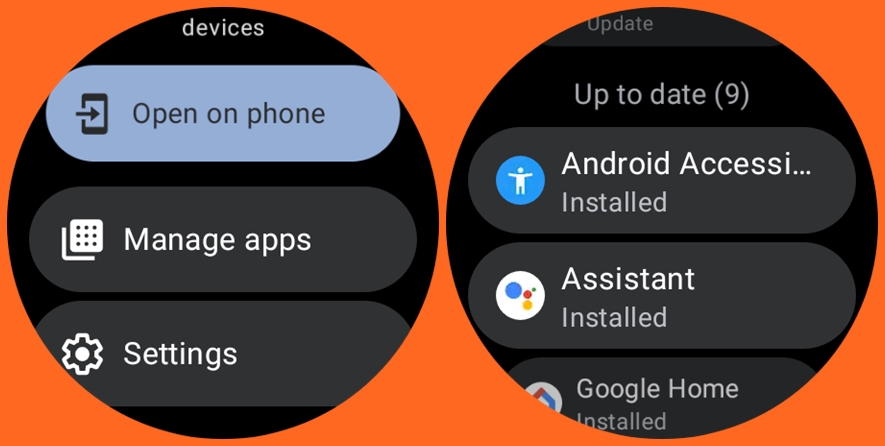 Go back to the Playstore main menu, locate My Apps or Managed Apps section, and tap to open. You should see Google Assistant in the list of apps. Tap on Google Assistant and tap on Update. The app will be downloaded and installed on the Watch.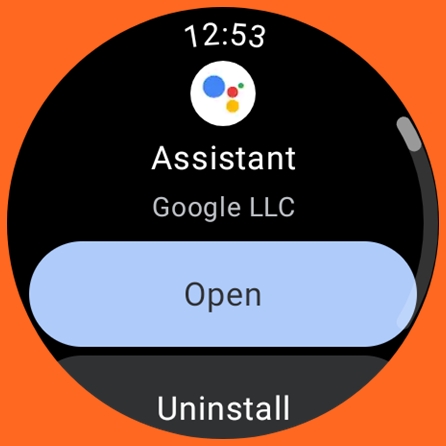 Congratulations! You have successfully installed Google Assistant on your Galaxy Watch, and you can now do simple tasks using your voice.
Google Assistant Still Not Showing? Try This Fix
If you followed the steps mentioned above, and you still can't get Google Assistant on your Galaxy watch, you might want to try the following suggestion. Some users said adjusting their preferred language and region to countries where Google Assistant is officially available, fixed the problem and Google Assistant became available in the My Apps section.
So open the Google app on your phone, tap on your profile picture, and select settings.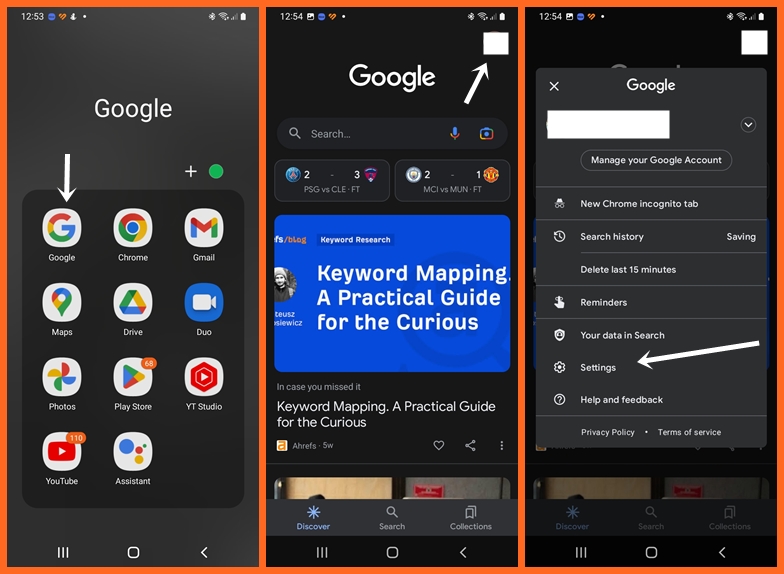 Next, tap on Voice and select languages. Here you can choose English (US), English (UK), or any of the other 10 countries. After selecting your choice, tap on save and exit.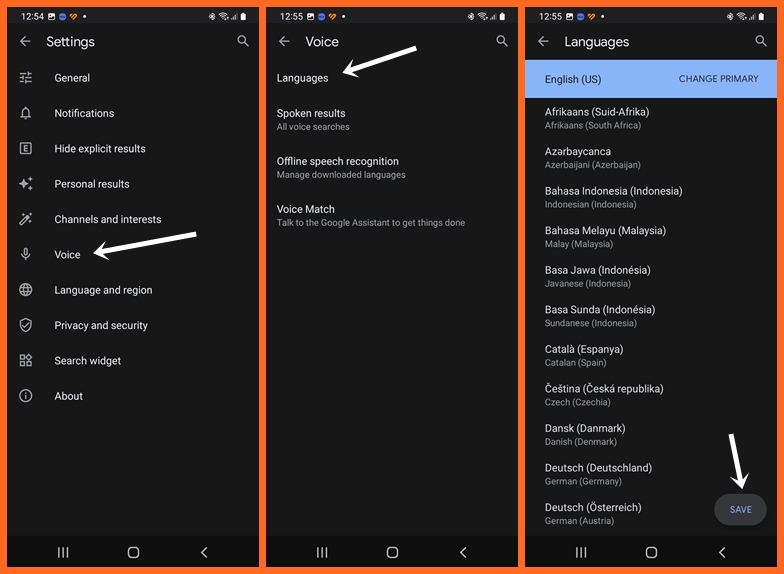 Next, go back to the settings menu and tap on Language and Region. Tap on search language and choose English or any other language among the 10 countries. Go back to the previous menu, tap on Search region, and also choose a country among the 10 officially announced countries.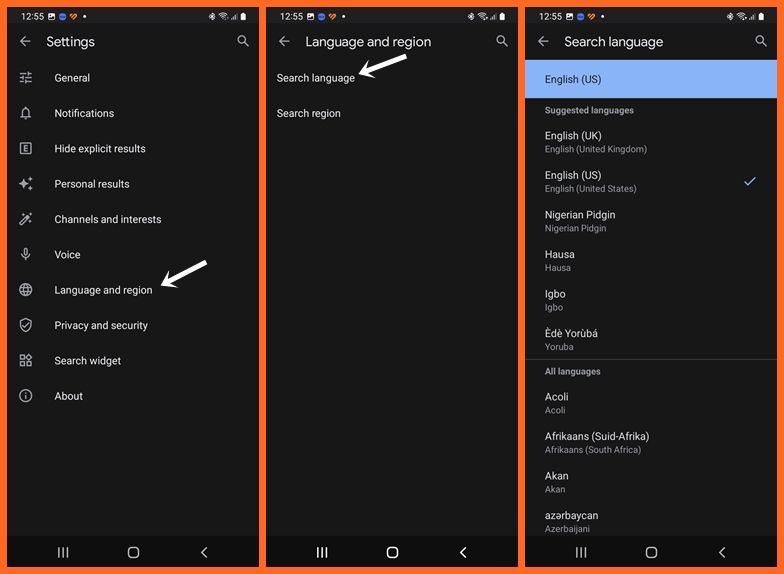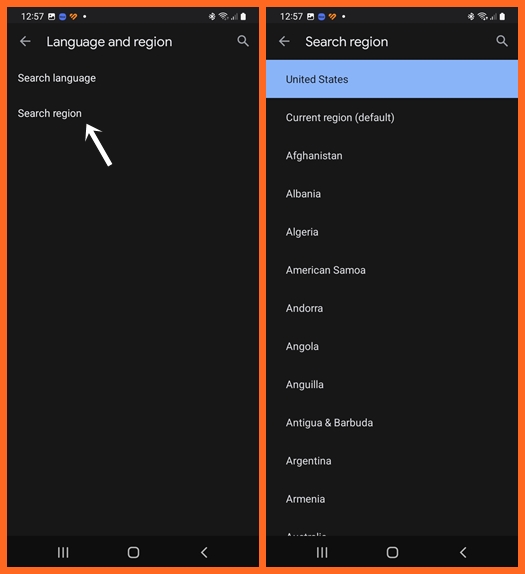 Now go back to the Playstore app, navigate to the My Apps section, and you should see Google Assistant in the list of apps. Tap on it and tap on update to install the app on your Galaxy Watch.
If the steps stated above isn't clear enough, the video below can help.

[Fixed] Google Assistant Not Working on Galaxy Watch 5
One other problem I encountered is that after successfully setting up Google Assistant, the app wasn't working properly. The fix to this is very simple. Simply reboot the watch and Google Assistant will work perfectly fine.
Please that these steps also applies to other Wear OS smartwatches running on Wear OS 3.0 and above.