Fitbit Versa 3 is perhaps one of the most talked about smartwatches of 2020, it was released alongside Fitbit Sense and Inspire 2. Although the Versa 3 lacks ECG, EDA stress monitor, and temperature sensor – all present on Sense, it however comes with an inbuilt GPS, loudspeaker, and has a slightly longer battery life than its predecessor Versa 2 which was released in 2019. The question that pops up most times is which is better? Should you upgrade? Well, this detailed comparison of Fitbit Versa 2 vs Versa 3 compares the differences between these two to help you decide if you should upgrade.
Fitbit Versa 2 vs 3 – Specifications Compared
 
 
Product Info

Fitbit Versa 2 Specifications, Features and Price

Fitbit Versa 3 Full Specifications, Features and Price

Price
-

$

149.99
ABOUT DEVICE
ABOUT DEVICE
ABOUT DEVICE
Device name
Fitbit Versa 2
Fitbit Versa 3
Device type
Fitness/Sport smartwatch
Fitness/Sport smartwatch
Gender
Unisex
Unisex
Release date
September, 2019
September, 2020
Predecessor
Fitbit Versa
Fitbit Versa 2
Successor
Fitbit Versa 3
Fitbit Versa 4
Versions
Fitbit Versa 2 Special Edition, Fitbit Versa 2 Standard Edition
—
BODY
BODY
BODY
Dimension
40 x 40 x 12 mm
40.4 x 40.4 x 12.4 mm
Weight
40 grams
—
Shape
Rectangular
Square
Case material
Aluminum
Aluminum
Strap material
Silicone
Polyester, Silicone
Bezel material
Aluminum
Aluminum
Strap size
140 – 180mm (small), 180 -220mm (big)
140 – 180mm (small), 180 -220mm (big)
Interchangeable strap
Yes
Yes
Screen protection
Corning Gorilla Glass
Corning Gorilla Glass 3
Water resistance
Yes, 5ATM
Yes, 5ATM
Durability test
—
—
Swim-proof
Yes, recommended
Yes, recommended
Color
Black, Bordeaux, Grey, Petal/copper rose, Stone/mist grey
Black/black, Midnight blue/gold, Pink/Gold
DISPLAY
DISPLAY
DISPLAY
Display size
1.4 inches
1.58 inches
Display type
AMOLED
AMOLED
Display resolution
—
300 x 300 pixels
Pixel density
—
268.5 PPI
Always on
Yes
Yes
Custom watch face
Yes
Yes
Input type
1 Physical button, Touchscreen
1 Haptic button, Touchscreen
CONNECTIVITY
CONNECTIVITY
CONNECTIVITY
Bluetooth
Bluetooth v4.0
Bluetooth v5.0
Bluetooth calling
No
Yes
GPS
No
GLONASS, GPS
NFC
Yes
Yes
Wi-Fi
Yes
Yes
MEMORY
MEMORY
MEMORY
RAM
—
—
ROM
4GB
4GB
Memory card slot
No
No
CELLULAR CONNECTIVITY
CELLULAR CONNECTIVITY
CELLULAR CONNECTIVITY
Technology
None
None
SIM type
None
None
Band
—
—
NOTIFICATIONS
NOTIFICATIONS
NOTIFICATIONS
SMS alert
Yes
Yes
Calls alert
Yes
Yes
Email alert
Yes
Yes
Event reminder
Yes
Yes
Third-party apps alert
Yes
Yes
Reply to Notifications
-
-
MEDIA
MEDIA
MEDIA
Audio
mp3/mp4
mp3/mp4
Bluetooth music
Yes
Yes
Loudspeaker
No
Yes
Microphone
Yes
Yes
Camera
No
No
Radio
No
No
SENSORS
SENSORS
SENSORS
Sensor(s)
Vibration motor
Vibration motor
ACTIVITY TRACKING
ACTIVITY TRACKING
ACTIVITY TRACKING
Blood oxygen
Yes
Yes
Blood Pressure
No
No
Calories
Yes
Yes
Distance
Yes
Yes
ECG tracking
No
No
Heart rate monitoring
Yes
Yes
Sleep tracking
Yes
Yes
Steps
Yes
Yes
Floors climbed
Yes
-
Stress
Yes
Yes
Fall detection
No
No
Menstrual cycle
Yes
Yes
VO2 Max
Yes
Yes
Swim-tracking
Yes
Yes
Underwater heart rate tracking
No
No
On-screen workout
Yes
Yes
Sport modes
15
20+
BATTERY
BATTERY
BATTERY
Battery type
non-removable Lithium-polymer
non-removable Lithium-polymer
Battery capacity
—
—
Battery life
Regular: 5 days+, Standby: 8 days+
Regular: 6 Days+
Charging type
Charging dock
USB charging
Charging time
2hrs
30min-1hr
Solar charging
No
No
PLATFORM
PLATFORM
PLATFORM
Chipset
—
—
CPU
—
—
GPU
—
—
Operating system
Fitbit OS
Fitbit OS
MISC
MISC
MISC
Companion app
Fitbit App
Fitbit App
Compatibility
Android, iOS
Android OS 8.0+, iOS 14.0+
Payment system
Fitbit Pay
Fitbit Pay
Voice command
Yes, Alexa
Yes, Alexa, Yes, Google Assistant
Find my phone
Yes
Yes
Box content
Charger, Fitbit Versa 2, Manual, Straps
Charger, Fitbit Versa 3, Manual, Straps
Fitbit Versa 2 vs Versa 3 – Features Compared
DESIGN
The Versa 3 has a similar design to Versa 2 in terms of appearance as each of these two is compact and lightweight. Although, the Versa 3 is slightly more curved at the edges than Versa 2. The Versa 3 has a slightly larger display size than Versa 2 eventhough I didn't notice any difference in display size while using these two.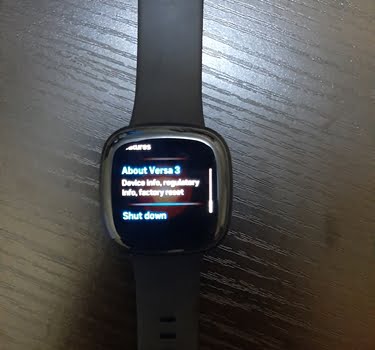 AMOLED still powers the display of Versa 3 just like Versa 2, so both have colorful and easy to read displays, and touchscreen is supported on both smartwatches. However, while Versa 2 has a physical button, Versa 3 has a haptic button which is claimed to help improve the device's resistance to water. I have a problem with the button, it's oftentimes unresponsive unless pressed really hard.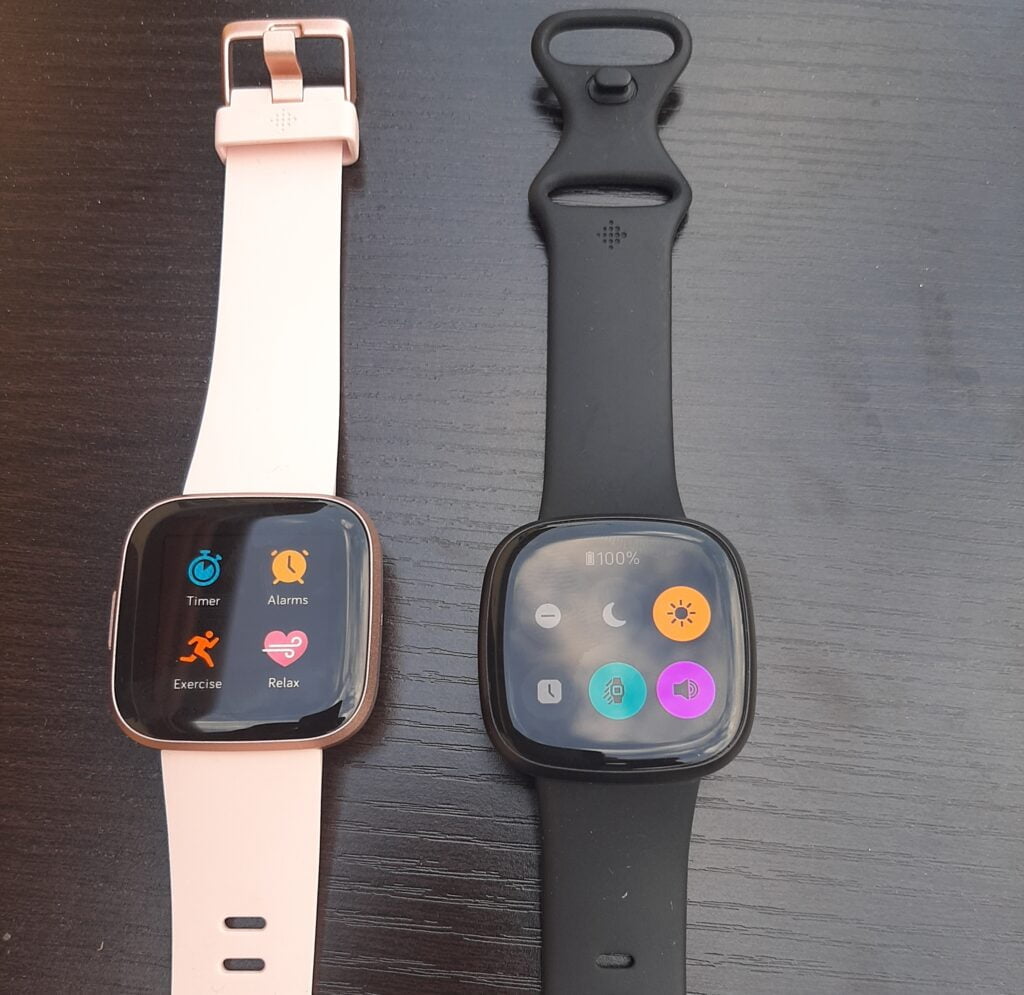 You can save up to 5 watch faces on both smartwatches and there are many more options to choose from in the Fitbit app watch face gallery.
In terms of available models, while the Versa 2 comes in both standard and a special edition that comes with a woven band, Versa 3 is only available in a standard edition.
Fitbit has also replaced the band of Versa 3 with an infinity band that's easier to change unlike the pin-style used on other Fitbit smartwatches.
The interface of Versa 3 is neater than that of Versa 2 in such a way that it's easier to access information. Double pressing the haptic button of Versa 3 allows you to access 4 of your favorite apps which can be customized from the settings app. Moreover, the Fitbit Today is now onboard and consists of weather, relax, food logging, core stats, and advanced stats widgets. This allows you to easily see your activity stats.
FITNESS AND HEALTH TRACKING
Just like Versa 2, Versa 3 is equipped to track your sleep, steps, heart rate, calories, manage stress, and more. Both smartwatches also feature 20 preset workout modes and can auto-track 6 of these which can be set from the Fitbit app.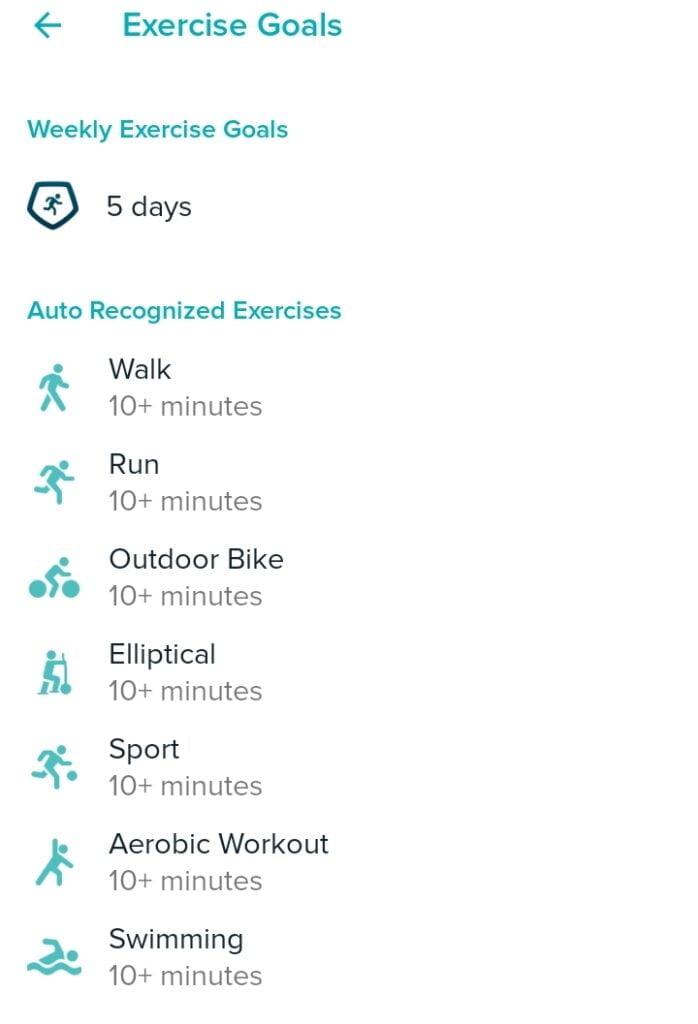 Versa 3 has an inbuilt GPS which Versa 2 lacks, and this is the biggest addition as far as I'm concerned. With inbuilt GPS, you can track outdoor activities such as routes, locations, and real-time pace without carrying your phone along. Unlike Versa 2 which requires you to carry your phone along in other to track your routes and more.
The heart rate sensor of Versa 3 has been improved according to Fitbit. It comes with a multi-path heart rate sensor with an improved algorithm that enables better heart rate tracking. When I compared the heart rate tracking of these two, the figures were just about the same with 1-3 figures with slight discrepancies.
There's a device temperature sensor on Versa 3 which allows you to log your temperature with a thermometer, the Versa 3 will then monitor temperature changes. Fitbit premium is required to get skin temperature variations over time.
MEDIA AND CONNECTIVITY
Versa 2 and 3 come with 4GB storage capacity that allows you to store music in any of these two. However, it's quite unfortunate that you can't add your personal music to Versa 3 as we did with Versa 2. You can only control Spotify playlists on your phone, download Pandora stations and your Deezer playlist – all of which require a subscription.
Versa 3 comes with a loudspeaker, and this enables on-wrist calls. You'll be able to receive and answers call directly on Versa 3 which isn't possible with Versa 2. You can also start a call using Google Assistant. Moreover, there is now Google Assistant on Versa 3 which in addition to Alexa makes it two voice assistants. Meanwhile, Versa 2 has only Alexa.
You also get voice replies from both Google Assistant and Alexa on Versa 3 – thanks to the built-in speaker.
BATTERY LIFE
Fitbit claims the Versa 3 can last 6 days or more, it isn't far-fetched when I tested it. I charged the Versa 3 to full, used it to track outdoor workouts for 30 minutes every day, and I got about 5 days of battery life. It would be longer if I didn't use GPS. This is longer than Versa 2 which gave me about 5 days on average with mixed usage, 30 minutes of Fitbit Coach every day, wore it to sleep every day and switched off the always-on display.
The Versa 3 has a new style for the charger, a magnetic charger instead of the charging dock of Versa 3 which is easier to fix. The Versa 3 also has fast charging, it took me less than an hour to fully charge the Versa 3 compared to Versa 2 which took 1 hour+
Fitbit Versa 2 vs Versa 3 at a Glance
Fitbit Versa 2
Fitbit Versa 3
DESIGN
Model
Standard edition
Special edition
Standard edition only
Display
1.4 inches
1.58 inches
Band Type
Pin/buckle straps
Infinity straps
Available Widgets
None
Yes
Weather
Core stats
Advanced stats
Food logging
Relax
Favorite Apps Shortcuts
Yes, 3
Yes, 4
Customizable
HEALTH AND ACTIVITY TRACKING
Inbuilt GPS

Allows you to track outdoor workout activities without carrying your phone along.
No
(Connected GPS)
Yes
Heart Rate Sensor

Tracks you heart rate continuously as well as tracks your resting heart rate, shows heart rate zones and trend.
Yes
Yes, improved multi-path heart rate sensor
Log Temperature App
No
Yes
Has Altimeter
Has an altimeter that enables it to count floors climbed.
Yes
Yes
Sleep Monitoring
Tracks your sleep comprehensively in four stages; deep, light, awake, and REM, and also shows your sleep trend overtime.
Yes
Yes
Manage Stress
Has a stress app that can help you manage stress through a guided breathing session.
Yes
Yes
Has ECG Sensor
Has an ECG sensor that allows you to take ECG tests directly from your wrist which can help you detect irregular heart rhythms.
No
No
EDA Stress Sensor
Has an EDA sensor that monitors your stress level and can help you manage stress.
No
No
Body Temperature Sensor
Has a body temperature sensor that monitors your body temperature changes.
No
No
Fitbit Coach
Fitbit Coach animated workout modes that coach you through some of your favorite moves.
Yes
Yes
Exercise Shortcuts
7
20
Preset Sport Modes
Features 20 preset sport modes that allow you to choose from your favorite workout moves.
Yes
Yes
MEDIA AND MUSIC STORAGE
Music Storage Options



Personal music


Control Spotify Playlist


Download Pandora


Download Deezer Playlist



Control Spotify Playlist


Download Pandora


Download Deezer Playlist

Has Loudspeaker
No
Yes
Make Calls
No
Yes, (with voice assistant app)
Answer Calls
Yes
Yes
Voice Assistants
Amazon Alexa
Amazon Alexa
Google Assistant
BATTERY
Battery Life
5 Days+
6 Days+
Fast Charging
No
Yes
Charger Type
Charging dock
Magnetic charger
Which Should You Buy?
If you need an inbuilt GPS to conveniently track your outdoor workout activities, then get Versa 3. Otherwise, save your money and get Versa 2.
Fitbit Versa 2 vs 3 – Should You Upgrade?
Again, if you really need built-in GPS, then it's worthwhile to upgrade to Versa 3. Moreover, you can make and receive calls on Versa 3. You can also hear voice replies from the voice assistants, and it has a slightly longer battery life with fast charging technology that results in less charging time.
VERDICT: The Versa 3 is a more comprehensive smartwatch that's lightweight and compact with inbuilt GPS, speaker, slightly longer battery life, and fast charging. Although, I'm disappointed that you can't add personal music to the watch.
On the other hand, Versa 2 remains one of my favorite smartwatches, but however, lacks inbuilt GPS which every fitness-focused smartwatch should have.
Compare Prices